Gold
£575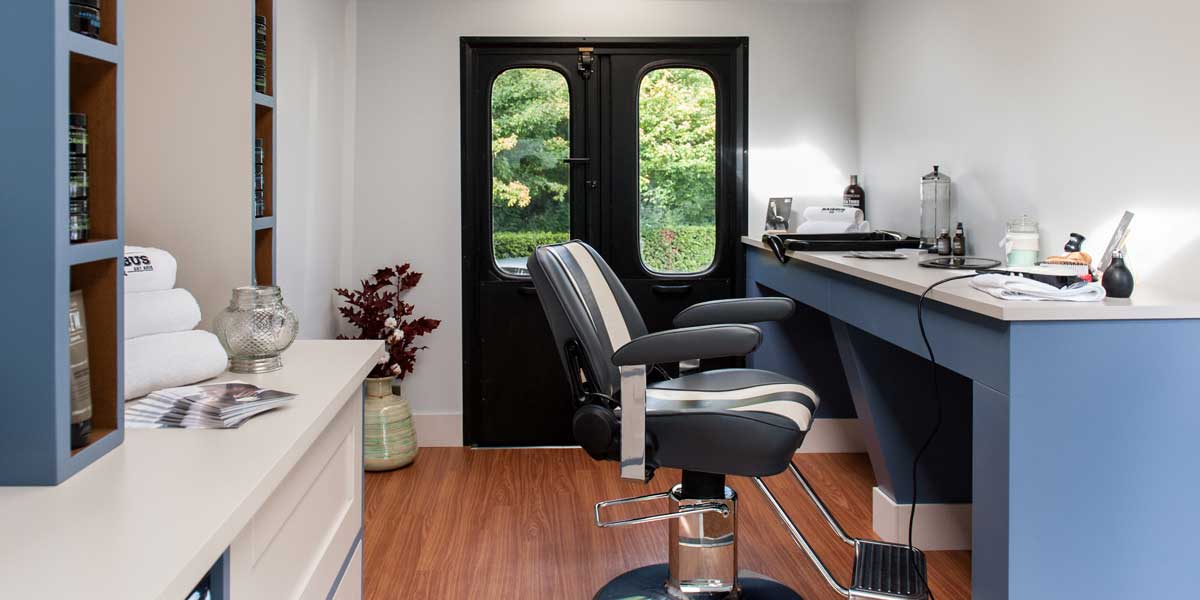 The ultimate experience for pre-wedding preparations.
This includes a Hair wash/head massage Cut and Style, Facial cleanse/massage and our very own legendary Traditional Hot towel shave.
Starting off with a precision hair styling and finish, we then proceed to a flair-tonic solution scalp massage to stimulate and de-stress. The facial cleasner is a deep cleansing and exfoliation process that tones your skin, leaving it set for the traditional luxury hot towel shave for the closet shave possible.
Our shave treatment involves the application of a soothing and calming aftershave balm and protective, creamy moisturiser which tones, soothes and hydrates your skin leaving you looking your absolute sharpest and ready to take on the world. Added to the extravagant experience we offer a complimentary champagne, an ice cold beer and a nice cigar to help kick-start all the festivities.
This package also includes a trial shave for the groom prior to the wedding and the hire of the bus for the entire morning of the wedding.
A gift for the Groom; champagne, beer.